Kindle edition now available on Amazon!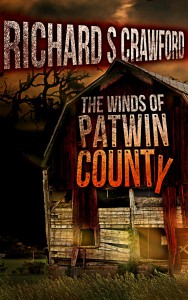 Murderers. Madmen. An ancient red-handed spirit named Molly. Patwin County is an unsettled place, full of shadows and secrets.
When Laura Livingstone's mother vanishes, Laura and her husband must find her before evil engulfs the county. As they search the streets of San Augustin, they uncover a terrible secret and fall into a supernatural horror beyond their imagination.
Available in paperback on May 1, 2015!
Sign up for my Story of the Week and receive a free Kindle copy!
Be one of the first five reviewers on Goodreads or Amazon, and get a free paperback copy!
Published by Igneous Books