Bloginomicon
There's a trending topic on Twitter right now, #FiveWordTechHorrors, which even I, a lowly PHP developer, find mighty funny. I contributed a few Tweets to the trend myself, each one based on something that really happened to me.
For example:
This happened to me in my early days at my current job. I was originally hired as a temporary employee to take over for someone who was out on extended leave. While I was being shown around the facilities by one of the two IT guys, I was shown our two in-house web servers which were, at the time, running Solaris something-or-other. I asked, "So who's the Unix guy who keeps these servers up and running?" The IT guy replied, "You are." This frightened me at the time because my experience of Unix was running a desktop installation of Red Hat, back when Red Hat was free for non-commercial users (now people use Fedora, I think), which was very different from Solaris. Over the years I've gotten quite comfortable running a Unix server, but back then the notion that I, a new employee whose experience with servers was pretty much nil, was now in charge of two of them was somewhat horrifying.
Also:
My first (and only) private-sector web development job was for a tiny company called [REDACTED] (this company no longer exists). It was a risk, taking up the employment offer, but I figured what the heck. We started out pretty strong, but as the months wore on, things got a little tight. Then the layoffs began. The first department to get laid off was the Business Development department, which baffled me personally; I mean, if your problem is that you're not getting a lot of new business, why lay off the department which is responsible for getting that new business? But whatever.
The true death knell, though, was when the entire QA department was laid off. Not outsourced. The duties were not reassigned to the development team. No, QA was just dissolved as a practice. This, again, baffled me. But, whatever. At that point, I figured it was just a matter of time until I was laid off myself and the company went away entirely.
Cute story: I was at one point in my employment for [REDACTED] responsible for installing a product called Phorum, a web-based forum tool built in PHP. Because of database issues, every single SQL call in the product had to be rewritten. Shortly before I was laid off, the tech lead ended up reassigning the task to our local Perl developer, saying, "We need you to fix the mess that Richard made."
Hah. I guess I showed him.
Another one:
I actually don't really have anything against Microsoft. I haven't used Windows in years (aside from running it in a virtual machine on my desktop once every three months or so). I find the Windows operating system inflexible, buggy, and insecure, not to mention expensive, but this is not a moral judgment. I use Linux now, and have never looked back; and while Linux as a desktop OS certainly has its share of issues, it's still free and I still find it much more flexible than Windows.
At one point in my current job, I decided I was going to lobby for a Linx-based desktop computer. It made sense to me, because I was responsible for maintaining the Unix servers we had (see above), and I knew, because I had a Linux desktop at home, that it was much easier to maintain a Unix server from another Unix computer. It had gotten to the point where I was bringing in my own Linux-based laptop to the office to do my work on. While I was working with IT to get a Linux desktop, I was told, "We are a Microsoft shop", which, to me, usually indicates that the entire computing infrastructure, from desktops to servers, were Windows computers. This was, of course, not the case in this job. My boss was behind me on this issue, but IT certainly was not.
I did finally get my Linux desktop, though.
I've contributed a couple of other tweets to this topic, but I told myself I was going to limit myself to three in this blog entry, and so I have.
'Tis the season for (horrifying!) Holidailies.
Posted on Monday, December 9th, 2013
Tags: books, meme
I was tagged on Facebook by my friend Andrea Stewart, a wicked talented writer, to participate in this meme. Ten books that changed your life. I decided I'd do a blog entry instead of a Facebook post on this topic, because hey, content.
Like many other people who've participated in this meme, I find it's really hard to boil it down to just ten. But here goes.
The World of Pooh by A. A. Milne. All of the Winnie-the-Pooh books in one volume. It's the first book I remember reading on my own, and the book I most remember my Mom reading to me when I was a kid. I still have the copy I grew up with, though it's a little water damaged now.
The Lathe of Heaven by Ursula K. LeGuin. This mind-bender of a book really made me think about the fluid nature of reality and the role that dreams play in our lives.
The Sword of Shannara by Terry Brooks. I read this book for the first time when I was in sixth grade. While the sequels didn't really speak to me, this book really made me think about writing. I think that's partially because my sixth grade English teacher, Mr. Walsh, saw me reading it and said, "I bet you could write something just like that." I haven't tried my hand at epic fantasy outside of a Dungeons and Dragons game, but this was the book that really sparked my interest.
Good Omens by Neil Gaiman and Terry Pratchett. I had never really given much thought to comedic fantasy before in my life until I read this book. I'd go so far as to call this one my very favorite book of all time. I re-read it every year or so, or whenever I'm going through a bout of depression, because the humor in it always makes me laugh.
Greek Myths by someone whose last name is Caldicott, I think. I can't find this book anywhere online, but I know it existed. This book introduced me to Greek mythology, and to the notion of myths and legends in general. I still maintain a fascination for mythology and folklore, although I don't read up as heavily as I used to.
The Best of H. P. Lovecraft: Bloodcurdling Tales of Horror and the Macabre by H. P. Lovecraft. This is the first collection of Lovecraft stories that I ever read, and his stories broke my little high junior brain. But they also inspired me to write horror, which I did a lot of in high school.
The Origin of Species by Charles Darwin. I read this during my freshman year in college for a "Philosophy and the Biological Sciences" class, and it really changed my life. Up until then I'd been really struggling with my chemistry and math courses (biology courses were a snap), and thus my ambition of becoming a doctor. But then I took this class, and read this book, and realized that the history and philosophy of science were absolutely fascinating topics that I could build a college major — if not necessarily a career — out of. Side note: I knew many people in college who read this book and became atheists. I read it and found that it deepened my faith. Weird, huh?
The Stand by Stephen King. My introduction of post-apocalyptic fiction, and my introduction to Stephen King. Though I thought at the time — and still do think — that King cheated at the end of this novel, it made me think more about the boundaries of horror fiction and what I could possibly do myself. Funny story: I have a distinct memory of being forbidden to read Stephen King until I was sixteen years old, because my parents knew what my imagination was like and what I was likely to inflict on my own brain. My parents deny this, but I remember it.
Fred, Again by me. A controversial inclusion, I admit, because I wrote this one myself and it's not available to anyone. I wrote it for National Novel Writing Month in 2005, and the exercise of writing this one opened my eyes to the different kinds of writing I could do. Up until then I'd only written straight horror and science fiction and fantasy. It had never occurred to me that I could include comedic elements and still write something of quality. So it's totally fair to say that this one changed my life, or at least my writing path.
Return of the Kings by Jennifer Crawford et. al. Perhaps another controversial one, because this one is less than a year old and not widely printed, but of all the ones listed here, this is perhaps the most life changing for me because it really made me aware of how much Jennifer loves me, and how many good friends I have, regardless of whether they participated in the making of this book or not (a couple of my best friends were not involved, but I don't love them any less). I've had some dark moments since I got this book on my 45th birthday, but they've been lightened because I know now, for sure, that there are people I can go to when I need to.
And now I tag YOU! What are ten books that have changed your life?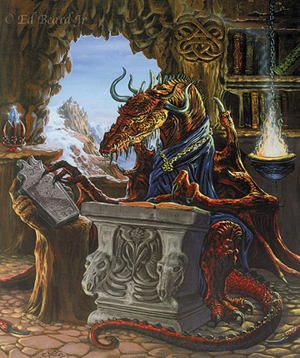 "I thought you were going to be done with the stinky part by the time I got home," she says as she enters the house.
"Well…," I reply, "I thought I was too."
The house currently smells like wort. I think the smell of boiling malt and hops is heavenly, partially because it brings me back to my twenties, brewing beer with my friends Mike and Dylan (both of whom I've lost touch with over the years, which saddens me). Jennifer, though, doesn't approve of the smell at all. "It doesn't even smell like beer," she says. "It just smells like wrong."
I'm not sure what I can do about the smell, though, because it only occurred to me halfway through the boil to turn on the fan above the stove. I offered to open the windows and turn on the fans, but Jennifer says she can live with it. For now.
Currently the wort is cooling in an ice bath in the kitchen sink. I did a fine job, if I do say so myself, of keeping the kitchen clean while doing this. The cans of extract I placed on a paper towel in case they leaked. The hops were contained to their little bags. The sanitizing solution (because brewing is, according to the book I'm reading, 75% about cleaning) sitting in a big plastic bucket on the floor with a lid on to keep out curious cats. The boiling pot was cleaned and sanitized. So was the lid. And everything that went into the pot at any point is being cleaned and sanitized. Maybe I'm going a little overboard, but better to be over-clean than have skunky beer, right?
The intention with this beer is to make a nice vanilla stout. I'm not sure how I'm going to go about adding the vanilla flavoring. Jennifer has some vanilla beans that she's willing to let me use. All the recipes say I'm supposed to soak them in bourbon for a few days, then add them at the second ferment. It's that "second ferment" part that worries me. I have a secondary fermenter, but I'm worried about transferring the wort. Because that's what I do. I worry. More on that some other time.
I'll keep you in the loop on the details of the brew, because I'm sure you're fascinated.
#
Meanwhile, this stupid upper respiratory infection can go away any time now. It knocked me out for two days before Thanksgiving, then went away, then decided to take another whack at my lungs last Thursday. Jennifer's been stuck with the same cold for that entire time (though now she's just coughing instead of dealing with all the other symptoms). During those few days where I was feeling fine, Jennifer once said, "I can't believe this cold didn't stick in your lungs for a month this time." Me, too. She was also kind of jealous that while she was coughing and hacking, I was breathing clear. That's usually the opposite of what happens in our household.
Wheeze, wheeze. That's what I'm doing now. My grandpa used to call me Julius Wheezer, and I have one friend who calls me "Wheezer!" whenever she and I get together. Better than "Geezer", I suppose.
#
Did you know that I participate in National Novel Writing Month every year? I know, it's like I never talk about it at all! This year, I wrote Love in the Time of Cthulhu and put the entire thing online as I was writing it. You can find it here and read it all if you like. I know, I haven't mentioned this before. My activities during November are a closed book, aren't they?
Yesterday was the Thank God It's Over (TGIO) party for the region, our traditional post-NaNoWriMo get-together where we commiserate, eat, talk about writing, eat, socialize, and eat some more (though I was actually eating very little because, well, I wasn't hungry — I worked on that resistance muscle, so to speak). About fifteen people showed up, and we all had a good time. Some of us even got up the nerve to read portions of their novels out loud to the group. I did not, because I was afraid of my lungs conking out on me halfway through.
It's funny that we can get together with these people, the other regional participants of National Novel Writing Month, hang out with them, chat, write, socialize, and call them friends for a month, then not see them at all again for the rest of the year.
#
Here, have a picture of two of our cats, Rupert and Sherman. Jennifer took this picture yesterday, and I think it says more about them than I could in words. Click to emcatenate.
What about you? What have you done with your weekend?
'Tis the season for (stinky) Holidailies
Last night we put up our Christmas tree. As you can see, we had supervision (click on the pictures to embiggen).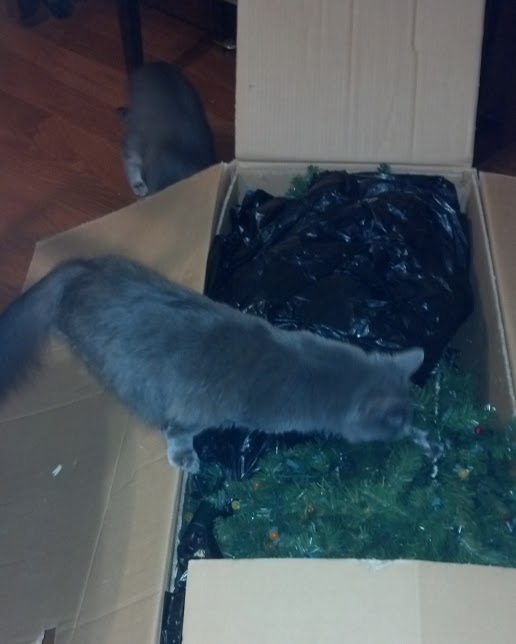 Sherman and Rupert had to investigate the tree before it was out of the box. For quality control, of course.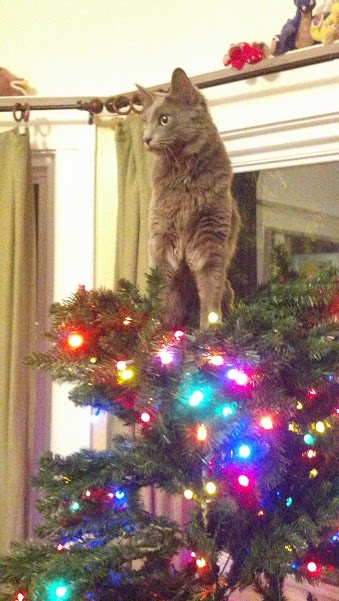 Sherman made it to the top before we even finished assembling the tree.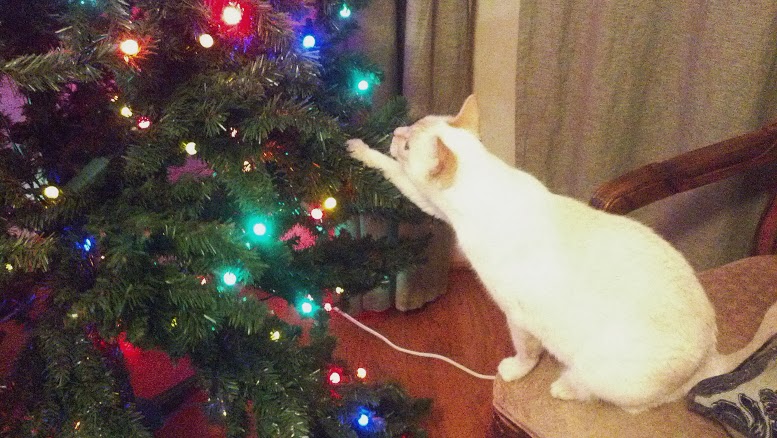 Nutmeg checks to make sure the branches are all in order. She's a useful cat.
And Ingrid, of course, is unimpressed.
It's a fake tree, of course. Years ago, when we lived in Dixon, we would go to the Silveyville Christmas Tree Farm every year, hunt down an unsuspecting tree, cut it down, net it, and bring it back to our house, like mighty hunters. The last year we went to the tree farm, though, we just kind of sat in the parking lot and looked at a tree that was already cut down and netted and leaning against the fence. We asked the elf about it and were told that it had been cut down, purchased, and taken home, only to cause sneezing and hives to the family. So it was brought back.
"We'll take it," we said. For some reason, we just didn't feel the urge or even the desire to cut down our own tree that year. The next year, we just decided to go with an artificial tree and be done with it. So we went to Target and bought the nicest one we could find. Nowadays, we just take the tree down from the attic and assemble it (with supervision, of course).
What about you? Fake or real?
'Tis the season for Holidailies
Warning: No holiday content within.
For the past month or so I've been trying this radical new diet plan, where I eat only when I'm hungry and stop eating when I'm full (and avoiding refined sugar). You won't find this plan in any book in any bookstore because the profit margin is way too low, though I have been following some of the advice that Judith Beck (no relation to Glenn Beck, thank God) gives in her book, The Beck Diet Solution.
Turns out I don't actually have much of an appetite, compared to what I thought I had. When I really pay attention to my stomach's signals — and I mean, REALLY pay attention — I end up eating a lot less. Of course, this means I have to seriously and constantly ask myself questions such as, "Am I really that hungry? Or am I simply bored/stressed/angry/upset/happy/just not paying attention/etc.?" Like a lot of people, I tend to eat my emotions. There are some people who simply can't bring themselves to eat when they're stressed out; I am not one of those people. When I get stressed out, my first reaction is to go for the food. I'm training myself out of that habit, but it's taking longer than I would like.
Of course, then means resisting a lot of foods. The conversation inside my head goes something like this:
ME: Am I really hungry?
ME: No, I'm not.
ME: But I really want that double bacon cheeseburger and large fries from Jack in the Box.
ME: Too bad, because I'm not actually hungry.
Beck, in her book, talks about building up the "resistance" muscle vs. the "giving in" muscle. When you resist certain temptations, you build up your resistance muscle. Likewise, when you give in to certain temptations, you build up your giving in muscle. She uses this language to avoid using the word "cheating", though I don't see much difference, psychologically. In almost all the dieting literature I've read, you're supposed to feel good, accomplished, excited, etc., when you resist a temptation. The dialog is supposed to look like this:
ME: Am I really hungry?
ME: No, I'm not.
ME: But I really want that whole pumpkin pie.
ME: Too bad, because I'm not actually hungry.
ME: YAY! I RESISTED A TEMPTATION! GO ME! ETC.!
Instead, though, what I get at the end is…
ME: GODDAMMIT, I REALLY WANTED THAT STUPID PIE! STOP BEING SUCH A SPOILSPORT, SELF!
And, two hours later…
ME: I'M STILL STRESSED OUT, AND I WOULD BE FEELING BETTER NOW IF I'D HAD THAT PIE.
ME: Sorry, still not hungry.
ME: GODDAMMIT.
I honestly didn't expect that the whole process would be full of such self-resentment.
I'm pushing through, though, and sometimes when I resist that temptation, I do feel a sense of accomplishment and pride. Maybe it's just a matter of practice, or training, or something like that. But I hadn't expected that the whole process of simply eating when I'm hungry and stopping when I'm full would be full of such resentment.
But it might be working. Since early November, I've lost thirteen pounds; however, for the past two weeks my weight has held steady at about 260.  There should be some days when I expect that because in spite of my determination there have been a couple of days when I've overeaten, but not often. I'd like to see a continuing downward trend. It's not there. I tell myself that I've just reached a temporary plateau, but that only helps a little. Honestly, I'd prefer to be all honey badger about this, and not give a s— about the numbers, but that's pretty difficult to pull off.
Then again, I've struggled with my weight for most of my life. I didn't get to where I was overnight, and it won't come off overnight either.
Anyone have any suggestions for improving my mood/thinking about this? I'm all ears.
'This the season for (grumpy) Holidailies
Warning: This post sort of… meanders. Someday I will go back to writing coherently, but not immediately.
Traditionally, at this time I year, I read A Christmas Carol by Charles Dickens. It is pretty much the gold standard of Christmas stories, after all: the Christmas story against which all other Christmas stories are measured. There have been dozens of adaptations of it, from stage to screen to an episode of Roseanne. Plus, it has ghosts, and I like ghost stories.
I also listen to a pair of albums that my little sister gave to me for Christmas a few years ago: A Very Scary Solstice and An Even Scarier Solstice, both by the H. P. Lovecraft Historical Society. These albums are basically parodies of traditional Christmas carols, taking as their subject matter the horror fiction of H. P. Lovecraft instead of more traditional holiday fare. Here's one of their songs, "It's Beginning to Look a Lot Like Fishmen" (to the tune of "It's Beginning to Look a Lot Like Christmas"), which some clever person has done a video of:
(This is probably my favorite song of theirs.)
I've written some Christmas horror of my own: a short story called "The Littlest Christmas Tree", and another one called "Night of the Frozen Elf", which has been published here and in the collection The Undead that Saved Christmas.
So why the creepy stuff for Christmas? To be honest, I don't know for sure. I've written before, somewhere around here, about my fondness of horror fiction and of humorous fiction. The fiction I write is generally comic horror, which usually combines horrific elements with the banal. Think Wolfman stuck in a dead-end telemarketing job.
Not all of my fiction is comical, of course. I don't think "The Littlest Christmas Tree" is funny (though you might have a different opinion), while "Night of the Frozen Elf" certainly is. Love in the Time of Cthulhu has its moments, but isn't as funny as I'd intended it to be (and there isn't nearly as much love as I'd intended there to be either, but that's a different issue). But the fiction that is comical tends to be as I've described it above. In my Lovecraftian pastiches, I include the Old One (or Outer God, or Elder God, or whatever the cosmology is) Hastur, who, in the fiction of Chambers, Lovecraft, et. al., is an unspeakable deity who wreaks havoc and what-not. His full designation is "Hastur the Unspeakable", and his name cannot be spoken lest you summon him or worse. In my stories, though, he's kind of a loner who just wants things to stay the way they are and who watches football games on his television while drinking beer in his interdimensional apartment on Aldebaran.
See? The horrific meets the banal.
But what about Christmas? Is Christmas that banal? Yes? No? Sure, there are parts that I do find banal. Imagine a vampire getting worked up about the crowds on Black Friday, for example. Or how Cthulhu would deal with the office holiday party. That sort of thing.
So I guess there are elements of the holidays which certainly are banal, especially as the whole thing has become a consuming frenzy. And while I'm not a "put the Christ back in Christmas" kind of guy, I do think there is a spiritual component to Christmas that we miss when we become wrapped up in the consumption and the stress.
But I don't know if this addresses the question of why I like my Christmases a little on the creepy side, why I prefer ghost stories to other holiday fare, or why I think "It's Beginning to Look a Lot Like Fishmen" is a better song than, say, "The Christmas Shoes". Maybe it's just a matter of taste. Or maybe it has something to do with a gut rejection of the consumerist aspects of a deeply spiritual holiday. Or maybe I'm just weird.
So I leave you with this image of Cthulhu dressed up as Santa Claus. Here's hoping you get at least some level of enjoyment out of it. Happy holidays!
Santa Cthulhu image ©2010 by Deviant Art user Mambolica.
It's December again, approximately the two thousand thirteenth since someone started keeping track of these things. Maybe. I dunno. I'm not sure about the history of the calendar, actually. I did once read Daniel Boorstin's The Discoverers which covered this topic, but that was so long ago I've completely forgotten it.
This entry is just full of miscellaneous things. So bear with me.
MISCELLANY NO. 1
Last month was National Novel Writing Month. I participated for the twelfth time, and for the twelfth time I won. This year, I even wrote "The End" in my novel, and added an epilogue. It's so rare that I actually finish my novel that I was kind of shocked that I did this year.
Here are the novels I've written and the years I wrote them.
2001 – Unfallen
2003 – The Road to Gilead
2004 – The Outer Darkness
2005 – Fred, Again
2006 - The Return of Deacon Dread
2007 - The Lord of Nightmares
2008 – Iron Horse Apocalypse
2009 – Code Monkey!
2010 – Brought to Life
2011 - Toymaker, Part One
2012 – Toymaker, Part Two
2013 - Love in the Time of Cthulhu
Note that I skipped 2002. I was traveling for work at the time, and didn't really have time to concentrate on a novel. Thank God that job's over and done with.
The last one, Love in the Time of Cthulhu, is actually online at the moment, and you can read it here if you are so inclined. It will go away at the end of January, though. Maybe. Depends on whether I actually feel like revising this one.
MISCELLANY NO. 2
Last night was the first day of December, and also the first day of Advent, and also the first Sunday after Thanksgiving, which is when my family observes Thanksgiving. And even though Jennifer did not accompany me this year (she's sick, poor thing), I had a blast visiting with my parents, my sisters, and various friends. After the meal, we decorated the Christmas tree, always a long process since my parents have accumulated quite a number of ornaments over the year.
On Thanksgiving Day itself, we had dinner with a friend, her parents, her husband, and another friend. That, too, was a blast, and I'm glad we did it.
MISCELLANY NO. 3
For awhile there, I was writing a short story every week and sending them out to people on a mailing list. Unfortunately, I sort of fell out of the habit in October, and didn't get back into it in November like I was hoping to. So this month I'm restarting the project. The first story will go out on Monday, December 8. If you're interested in reading these stories (bearing in mind that they'll be rough drafts at best), you can sign up here. Unfortunately, you do need a Yahoo account to sign up.
MISCELLANY NO. 4
That's it. There is no Miscellany No. 4. Three is all you get this time around.
'Tis the season for Holidailies
Yesterday I sent out the tenth Story of the Week, "Death Poodles of Doom", to the subscribers of the Story of the Week mailing list. Remember, you can sign up for that mailing list here.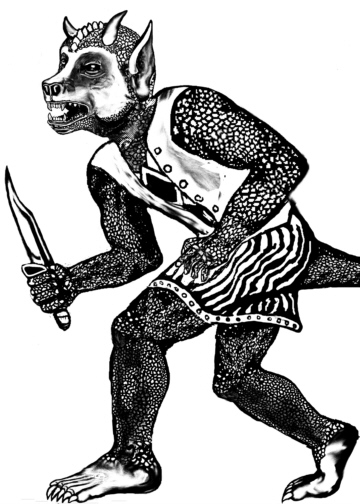 Well, the kobolds are at it again. This whole week has been a mix of anxiety and depression and bouts of low self-esteem and, well, whatever else you can think of. The kobold attacks have focused on my writing, instead of my job and my general sense of personhood. I suppose that's progress… of some sort… I don't know. Whatever.
They're sneaky, these kobolds. I can be doing whatever I'm doing and suddenly get stabbed in the back by some sort of kobold rogue. The bastards. This past week, I've been trying to focus on work, but the kobolds attacked my writing self esteem anyway. Again I say, those little bastards.
I Tweeted these attacks as they came. I figured that being public about my depression and anxiety couldn't hurt. There are plenty of people who are open about these conditions, and they don't seem to have any ill effects. So that's what I did. Here are a couple of the Tweets that I made:
and…
and…
and so on. Various people on Twitter and Facebook pointed out that there were cognitive distortions behind these attacks, and that helped. Emotional reasoning, mind reading, fortune telling, and so on. It helped me come up with some logical responses, and while that helped a little, depression lies and blocks your ability to listen to logic.
It helps a little to go over my writing history. So here goes:
I wrote my first "book" when I was pretty young. I don't remember my exact age, though my mom probably does. It was called "Tornado in the Sky" and it was about… well, a tornado in the sky. I'm not entirely sure what that means. But I wrote it, illustrated it, and bound it myself. I kept writing through middle school, proud of my stories, and through high school. In fact, my 12th grade English teacher actually told me that I was the finest writer he'd ever had to honor to teach, which made me feel great, because I had (and still have) a great deal of respect for him. I wrote more in my freshman year of college, even submitted my science fiction and fantasy stories to some of the major markets (Analog, Asimov's Science Fiction, and The Magazine of Fantasy and Science Fiction). Never got a sale, though I got some very nice personal rejections from some of them.
And then in my second year of college — this would have been 1987 or so — I just… stopped. I fell in with a crowd that played a lot of role-playing games, and for years I focused on Dungeons and Dragons, and for something like fifteen years I focused all of my creative energies on role-playing games of various sorts. Almost always as a Game Master, not as a player; I loved worldbuilding and running games in the worlds that I created, and, if I do say so myself, I was pretty good at it. At least two people have said publicly (by which I mean Facebook) that I was the best DM ever.
In 1996 I wound up running a Live Action Role-Playing game (see here for a sense of the plotlines I was coming up with and running for the players). That, of course, took up all my creative energy, and I didn't write stories during that time. I ran that game for five years, bringing it to an end in 2001.
During all the time that I ran and played role-playing games of various sorts, I did not write. That's fourteen years. There are plenty of writers who say that role-playing games helped them become better writers, but I think I learned a lot of bad habits instead. Sure, I became pretty good at world-building, but my style of DM-ing was pretty reactive. In other words, most of what I did, I did in response to what the players did; as a result, the characters I came up with in my stories were pretty passive, reacting TO situations, rather than initiating actions of their own. In fiction writing, this is a bad thing.
So. Fourteen years is quite awhile, and, as I mentioned, during that time I learned some bad habits, and lost some good ones.
It was in 2002 that I decided that I was going to take writing seriously again, by which I mean I would write regularly, try to make some sales, and so on. I have made a few sales, none of them professional or qualifying me for SFWA or HWA membership, but at this point it's been two years since my last sale. Which is why I feel like I'm not moving forward. And why I doubt my abilities as a writer. And at the age of 45, I feel like I not only haven't made any pro sales, I, therefore, never will. That's what I mean by being too old. And what I mean by not moving forward.
I recognize that these are ridiculous thoughts. I would never tell anyone else my age nor older that they're too old to start a writing career, because it's simply not true. Yet I have no problem telling it to myself. But when faced against depression and anxiety, logic rarely wins. Depression lies, as others have pointed out before, and sometimes it's so loud you just can't drown it out.
Another kobold attack, which I think makes me look like sort of a jerk, is the second one; I have friends who have made professional sales, who have won awards, and so on. Don't get me wrong, I'm very happy for these friends of mine, and I begrudge them nothing. But… I feel like I'm never going to get there myself. Again, that's a statement that's full of cognitive distortions and distorted thinking, but it's a hard one to get past.
So… I'm not sure where to go from here. Just keep writing, I suppose. Just keep writing. And submitting. And getting feedback from my writers' groups. And so on. I've got my Story of the Week project going, and I'm still rewriting Code Monkey!. And I've started plotting my novel for this year's National Novel Writing Month. And I have plans for another novel after Code Monkey!. But none of these feel like they're professional level projects or goals. I don't even know how to set professional goals. Feedback would be helpful here.
I think that's it. Depression should lose to logic, but sometimes depression's lies are too loud and too convincing.
Thoughts, anyone?
Current Mood:
depressed
| | |
| --- | --- |
| | Posted on Wednesday, September 4th, 2013 |
I've just put up "A Most Heinous Man", a story I originally wrote in 2007, on the Bibliography page of my website. Have a read, and enjoy!
Archives
---
Last 10 Entries
True Horror Stories
Ten Books that Changed My Life
WheezeNoWortMo: A Three-Part Miscellaney
O Tannenbaum (mit Katzen)
Re: That Gut
Christmas with Cthulhu
December and other things
Story of the Week #10: "Death Poodles of Doom"
Writing vs. Kobolds
A new story online: "A Most Heinous Man"
---
Subscribe
RSS Feed
---
Meta
Log in
Valid XHTML
XFN
WordPress