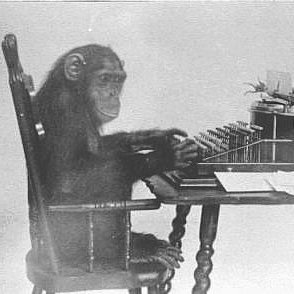 I'm probably not the most authoritative person to write about this topic, since (a) while I write, I've published very little; and (b) my depression isn't actually that bad, thanks to medicine, a very supportive network of friends and family, and years of therapy. So I can only speak to my own experience.
Hi. My name is Richard, and I am a writer with depression.
That probably describes a lot of writers, honestly. I don't know a single one of us who suffers from a surfeit of self-confidence. Heck, one writer friend of mine says that one of the most important ingredients to being a writer is self-loathing.
I have wanted to be a writer all my life. I admit that I've taken breaks from actually writing for years at a time, though. I didn't do much creative writing in college (unless you count philosophy papers), and for years afterward I concentrated on developing a career as a web developer. Around 2001 I decided to pick up writing again and make a serious go of it. I've worked during that time to improve my craft, to write stories that matter to me, and so on. Seventeen years later, I've published a few stories here and there, but I'm still waiting for my "breakout" story. I maintain six active submissions at all times, using The Submissions Grinder to track them. I feel like I'm doing everything "right", but I'm getting nowhere.
Part of this current funk is a rejection I received yesterday afternoon1. The story is, I believe, a good one. My crit group loved it, and I got good feedback on it from a professional writer who agreed to critique it (Not for free, it was because they offered critique services to a certain level of support on their Patreon account). I sent it to a market that seemed like a perfect fit, but, of course, received a rejection. The rejection contained language that said they looked forward to seeing more from me, but that language is, I believe, form language that most editors send with their rejection slips. I certainly did when I was editing Daikaijuzine. Some editors honestly do include that language only when they really mean it, but I have gotten a number of actual form rejections that added, "We hope you keep us in mind for future submissions" or wording to that effect.
The depressive part of me, of course, is telling me that this is all hopeless, that it's all a numbers game that's stacked against me. When you see the same names come up on the market listings, it's hard to not convince yourself that being published is not so much how well you write but by how well you know the right people. Note that this is objectively not true, but it's hard not to think it when you're in the throes of this kind of funk.
I enjoy writing. I wish I hadn't taken such a long break from it. And I'm vain enough to want my stories read by as many people as possible. Still though. Today my mind is saying, "Why bother?"
Why bother indeed.