Tag Archives: Daikaijuzine
Daikaijuzine 5.5 (Anguirus) is now live! Check it out at Daikaijuzine.com! And help spread the word!
Daikaijuzine 4.0 (King Ghidorah) is finally out, featuring fiction by James Maxey, Eric Griffith, A. K. Cotham, and Jennifer Rutherford. Check it out at http://www.daikaijuzine.com.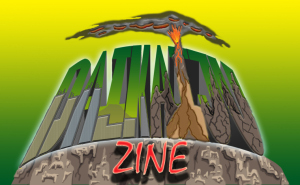 Read, enjoy, and spread the word!